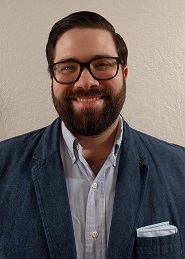 John Orcutt
John Orcutt was admitted to the California State Bar in December of 2008, and began his own practice shortly thereafter. Originally from the East Coast, John and his family moved from the D.C. area in June of 2009, and he set up his practice in Sacramento. John's legal background includes working for a nonprofit organization, to being in house in a large management consulting firm during law school before opening his own firm in Sacramento.
John is involved in a number of local legal professional organizations, including the Business Law, Tax Law, Civil Litigation and Intellectual Property sections of the Sacramento County Bar Association. He is a board member of the SCBA's Small and Solo Practice division, where he serves as vice-chair, and occupies the Division's seat on the SCBA Board of Directors. He is serving as the chair of the SCBA's Business Section. He is an active member of the SCBA's Delegation to the Conference of Bar Associations since 2011, which drafts and critiques proposed legislation. He completed the American Association of Matrimonial Lawyers' mentorship program in October of 2013. John is also a volunteer for the Sacramento Superior Court, having helped in the Law Day legal clinics, One-Day Divorce clinics, and the Domestic Violence Restraining Order clinic the Family Court sponsors. John joined the board of TLCS in 2017, a local nonprofit that provides mental health and supportive housing service for people with mental health challenges for 35 years in Sacramento County.
In 2015, John was listed as one of the top attorneys in Sacramento by Sacramento Magazine, a peer-nominated award.
John is an avid homebrewer, who won first place at the California State Fair for an Imperial IPA, and best of show in a local competition for a doppelbock. He has served on the Board of the Gold Country Brewer's Association, a local nonprofit that promotes the art and craft of homebrewing in the community.
He also enjoys distance bicycling, having completed his first metric century at the Chico Wildflower in 2013.